---

Are you running a site in production? I'd love to hear your story, become a guest.
Copied URL with current time.
Discworld Disorganizer Is a Discworld Book Series Search Engine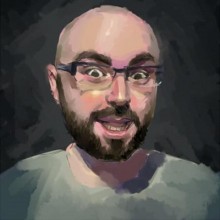 Jamie Taylor
In this episode of Running in Production, Jamie Taylor goes over how he built Discworld Disorganizer which is a Discworld book series search engine. It's written in .NET Core and hosted for free on Azure. It's been running in production since 2017.
Jamie developed this app to scratch his own itch to help figure out which books he already owns. The API portion of the app is a separate app that is public and free to use. I learned a lot about the .NET eco-system and even Discworld in this episode thanks to Jamie!
Show Notes
Links
Shameless Plugs
Nick: Want to learn Docker? Join thousands of others in my Dive into Docker video course
Questions
Dec 12, 2019
✏️ Edit on GitHub