---

Are you running a site in production? I'd love to hear your story, become a guest.
Copied URL with current time.
Learn Ruby on Rails through Screencast Tutorials on GoRails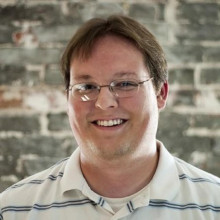 Chris Oliver
In this episode of Running in Production, Chris Oliver goes over how he builds and deploys his screencast tutorial platform called GoRails. The site handles about 2 million page views a year on a single $20 / month DigitalOcean server. GoRails has been up and running since 2014.
There's a lot of useful nuggets of information in this episode around keeping a pulse on similar communities that you're in. For example, Chris took a lot of inspiration from Laravel when it came to implementing the billing code for GoRails. Spoiler alert: Rails does scale.
Show Notes
Links
Shameless Plugs
Nick: Want to learn Docker? Join thousands of others in my Dive into Docker video course
Questions
Jan 06, 2020
✏️ Edit on GitHub