---

Are you running a site in production? I'd love to hear your story, become a guest.
Copied URL with current time.
Remote.com Helps You Find Remote Jobs Anywhere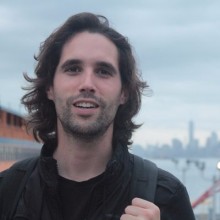 Marcelo Lebre
In this episode of Running in Production, Marcelo Lebre goes over building a remote job platform on remote.com. They serve about 100k+ requests a day and it's all hosted on a small AWS ECS cluster. It's been up and running since early 2019.
We covered a lot of ground, from using Elasticsearch to developing API based applications to Elixir's ecosystem and everything in between. One takeaway is to be mindful of over engineering your code base and try to focus on the things that are important to your application.
Show Notes
Links
Shameless Plugs
Nick: Want to learn Docker? Join thousands of others in my Dive into Docker video course
Questions
Jan 13, 2020
✏️ Edit on GitHub