---

Are you running a site in production? I'd love to hear your story, become a guest.
Copied URL with current time.
A College Professor Self Hosts Jupyter Hub for His Students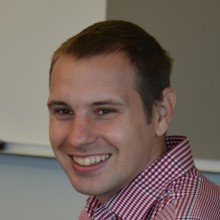 Peter Kazarinoff
In this episode of Running in Production, Peter Kazarinoff goes over deploying Jupyter Hub on DigitalOcean with Ansible. It's running on a single $40 / month DigitalOcean server for his 24 students. He's been doing this since summer 2018.
Peter talks us through what Jupyter notebooks are and what Jupyter Hub does, the process of learning DevOps related tasks to deploy a project he didn't write, his journey of automating the process with Ansible and how it's ok to make mistakes along the way.
Show Notes
Links
Shameless Plugs
Questions
Apr 20, 2020
✏️ Edit on GitHub