---

Are you running a site in production? I'd love to hear your story, become a guest.
Copied URL with current time.
TradeRev Is a Machine Learning Vehicle Appraisal / Auctioning System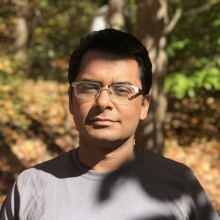 Amit Jain
In this episode of Running in Production, Amit Jain goes over building an auctioning system that uses machine / deep learning and is powered by Flask and Python. It's all hosted on AWS and has been up and running since mid 2011.
Amit goes over a few machine learning libraries, refactoring a 100k+ line monolith into microservices without any automated tests, the importance of machine learning accuracy, using a bunch of AWS services to deploy a large site, treating your infrastructure as code and more.
Show Notes
Links
Shameless Plugs
Questions
May 11, 2020
✏️ Edit on GitHub