---

Are you running a site in production? I'd love to hear your story, become a guest.
Copied URL with current time.
A Cryptocurrency Powered E-commerce Store Called Strmline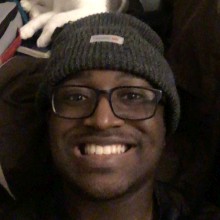 Ty Cooper
In this episode of Running in Production, Ty Cooper goes over building a cryptocurrency powered e-commerce store with Flask and Python. It's hosted on Firebase along with PythonAnywhere and has been up and running since October 2019.
Ty talks about the challenges of accepting cryptocurrency (specifically Ethereum), how he hosts the site using Firebase and PythonAnywhere, why he chose those services, the value of end to end tests using Selenium, the benefits of working with someone else instead of trying to do everything alone and more.
Show Notes
Links
Shameless Plugs
Questions
Apr 06, 2020
✏️ Edit on GitHub