---

Are you running a site in production? I'd love to hear your story, become a guest.
Copied URL with current time.
ScrollKeeper Is a Collaboration Tool for Researchers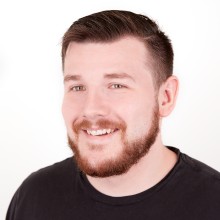 Ian Butler
In this episode of Running in Production, Ian Butler goes over building a collaboration tool for researchers called Scrollkeeper. Ian is all-in with AWS and hosting costs about $400 / month for a multi-node AWS ECS cluster. It's been up and running since mid 2019.
His app is ~8,000 lines of Elixir code and there are a few things being done through AWS Lambda. We talked about ways to run various AWS services locally, auto-scaling, background workers, developing a custom caching solution and a whole lot more.
Show Notes
Links
Shameless Plugs
Nick: Want to learn Docker? Join thousands of others in my Dive into Docker video course
Questions
Jan 20, 2020
✏️ Edit on GitHub