---

Are you running a site in production? I'd love to hear your story, become a guest.
Copied URL with current time.
Load Balance, Secure and Observe Your Web Applications with Nova ADC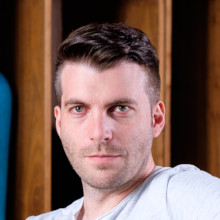 Dave Blakey
In this episode of Running in Production, Dave Blakey goes over how their load balancing service (Nova) handles 33,000+ events per second across a 100+ server Kubernetes cluster that runs on both AWS and DigitalOcean. There's a sprinkle of Serverless thrown in too.
If you ever wondered how a large scale app is developed and deployed, you're in for a treat. Some of Nova's clients spend $5,000,000+ a month on hosting fees. We covered everything from development best practices, how to create a scalable application architecture and how they replicate their environment across multiple cloud providers and regions.
P.S., Nova is also really useful for small sites too and they have a free tier with no strings attached, so you may want to give it a try. After this episode the first thing I thought was "wtf, why am I not using this?". I'm going to start playing with it over the holidays for my own sites.
Show Notes
Links
Shameless Plugs
Nick: Want to learn Docker? Join thousands of others in my Dive into Docker video course
Questions
Dec 19, 2019
✏️ Edit on GitHub