---

Are you running a site in production? I'd love to hear your story, become a guest.
Copied URL with current time.
6DOS Helps You Explore Your Personal Network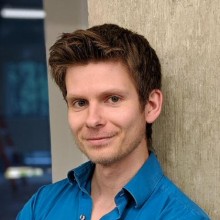 Henry Popp
In this episode of Running in Production, Henry Popp goes over building a platform to help explore your personal network which was built using Phoenix and Elixir. It's hosted on Google Cloud using a self managed Kubernetes cluster. It's been up and running since September 2019.
Henry went into great detail about the value of using a service oriented architecture, DDD, event driven design and running a self managed Kubernetes cluster. There's a lot of great insights in this episode around general code design and scaling that apply to any web framework.
Show Notes
Links
Shameless Plugs
Nick: Want to learn Docker? Join thousands of others in my Dive into Docker video course
Questions
Feb 17, 2020
✏️ Edit on GitHub