---

Are you running a site in production? I'd love to hear your story, become a guest.
Copied URL with current time.
Mux Is an API Based Platform That Lets You Process and Stream Videos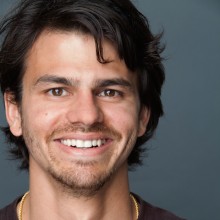 Dylan Jhaveri
In this episode of Running in Production, Dylan Jhaveri talks about building an API driven video platform called Mux. It uses Phoenix, Elixir and Go to handle billions of video views a month. It's hosted on AWS and GCP with Kubernetes and has been up and running since early 2016.
Dylan covers how video streaming works, processing billions of events a month, taking advantage of Elixir and Phoenix's features, providing a zero downtime public API, continuously deploying their products, working with massive databases, metered billing and tons more.
Show Notes
Links
Shameless Plugs
Nick: Want to learn Docker? Join thousands of others in my Dive into Docker video course
Questions
May 18, 2020
✏️ Edit on GitHub