---

Are you running a site in production? I'd love to hear your story, become a guest.
Copied URL with current time.
Taleas Is a Cute, Quirky, Random and Slightly Weird Webcomic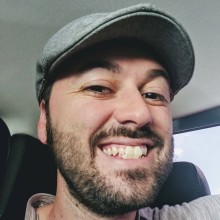 Seth Black
In this episode of Running in Production, Seth Black goes over building a webcomic platform with Flask and Python. It runs on a multi-node Docker Swarm cluster on DigitalOcean and has been up and running since 2010. It gets up to 20,000+ visitors a day during traffic spikes.
Seth talks about the value of using nginx to cache Flask responses to keep the site from getting a hug of death from Reddit. He also talks about using nginx as a load balancer, running Docker Swarm, maintaining a web app that has been running for 10+ years, creating a flexible and robust deployment pipeline with GitHub Actions as a solo developer and a whole lot more.
Show Notes
Links
Shameless Plugs
Questions
Want to discuss this episode on Twitter? Tag @nickjanetakis or use #RunningInProduction
Mar 23, 2020
✏️ Edit on GitHub