---

Are you running a site in production? I'd love to hear your story, become a guest.
Copied URL with current time.
VA.gov Provides an API to Get Information about Veterans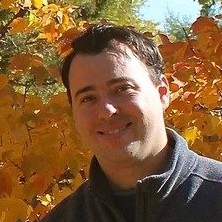 Charley Stran
In this episode of Running in Production, Charley Stran goes over building the developer.va.gov API with Ruby on Rails and React. It's running on 10+ auto scaling EC2 instances on AWS GovCloud and has been since mid-2018.
There's around 140,000+ lines of code and ~20 developers. We covered what it's like working on government contracts, how AWS GovCloud is different than the regular AWS platform, the code base being open source, code reviews and a whole lot more.
Show Notes
Links
Shameless Plugs
Nick: Want to learn Docker? Join thousands of others in my Dive into Docker video course
Questions
Feb 03, 2020
✏️ Edit on GitHub