---

Are you running a site in production? I'd love to hear your story, become a guest.
Copied URL with current time.
A Weather Analysis Service for Regular People and Meteorologists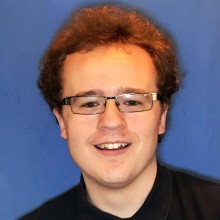 Nick Gregory
In this episode of Running in Production, Nick Gregory walks us through what it's like building Vortex Weather which uses Flask and Python to help understand the weather. It's hosted on bare metal servers running in a colo on top of a self managed Kubernetes cluster.
Nick goes into detail on having to manage 750+ GB of data that needs to be recycled every 2 days and having his own servers with a combined, 24 physical CPU cores, 128+ GB of RAM and 10+ TB of disk space. The app is open source and it's his side project, so he also talked about tips on how to manage his time and enforce self imposed deadlines.
Show Notes
Links
Shameless Plugs
Questions
Mar 02, 2020
✏️ Edit on GitHub