---

Are you running a site in production? I'd love to hear your story, become a guest.
Copied URL with current time.
Hex.pm Is Elixir's Official Package Manager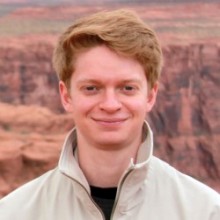 Eric Meadows-Jönsson
In this episode of Running in Production, Eric Meadows-Jönsson goes over building the Hex.pm site and surrounding services which was built using Phoenix and Elixir. It's hosted on Google Cloud using their managed Kubernetes service (GKE). It's been up and running since early 2014.
Eric talks all about creating a highly available package manager for Elixir, the value in breaking out independent services, working with Google's managed Kubernetes service, keeping administrative tasks simple, his struggles with Stripe's SCA and more.
Show Notes
Links
Shameless Plugs
Nick: Want to learn Docker? Join thousands of others in my Dive into Docker video course
Questions
Feb 24, 2020
✏️ Edit on GitHub