---

Are you running a site in production? I'd love to hear your story, become a guest.
Copied URL with current time.
CovidNearMe Tracks Cases and Has Info for Citizens / Health Workers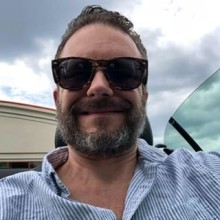 Scott Johnson
In this episode of Running in Production, Scott Johnson talks about building a Covid-19 case tracking / anonymous survey / information site using Ruby on Rails. It's all hosted on DigitalOcean using the Hatchbox.io service (it's load balanced across 2 servers).
We talked a lot about using Jumpstart Pro, Hatchbox, working with team mates in the DOD and iterating on a project super quickly. The app's initial release was created in less than 2 days and it's currently serving 100,000+ visitors a day.
Show Notes
Links
Shameless Plugs
Nick: Want to learn Docker? Join thousands of others in my Dive into Docker video course
Questions
Mar 30, 2020
✏️ Edit on GitHub