---

Are you running a site in production? I'd love to hear your story, become a guest.
Copied URL with current time.
Qvault Is an Open Source Tool to Manage Passwords and Crypto Keys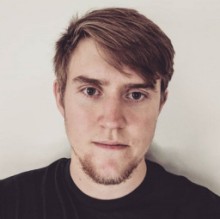 Lane Wagner
In this episode of Running in Production, Lane Wagner goes over how he built Qvault which is an open source password manager that specializes in cryptocurrency. It's built with Electron and has a Serverless component that uses Golang. It's all hosted on AWS.
If you were ever wondering how Serverless works in the context of building a native or web application this episode has you covered. Lane talks about how a bunch of different AWS services all come together to make it work. We also talk about a Serverless framework called Serverless!
Show Notes
Links
Shameless Plugs
Nick: Want to learn Docker? Join thousands of others in my Dive into Docker video course
Questions
Dec 09, 2019
✏️ Edit on GitHub