---

Are you running a site in production? I'd love to hear your story, become a guest.
Copied URL with current time.
Cover Tuner Uses NLP to Help Improve Your Cover Letters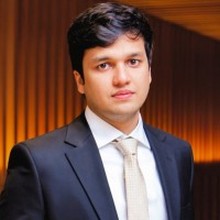 Saad Malik
In this episode of Running in Production, Saad Malik talks about building a free cover letter analysis tool with Flask and Python. It uses NLP (Natural language processing) and has been up and running on Google App Engine since April 2020.
Saad goes over various Python NLP libraries, processing 400+ cover letters in his first month after shipping an MVP, using MongoDB as a primary database, keeping his front-end simple with a bit of jQuery, what it's like to deploy a Python app using Google App Engine and more.
Show Notes
Links
Shameless Plugs
Questions
Want to discuss this episode on Twitter? Tag @nickjanetakis or use #RunningInProduction
May 04, 2020
✏️ Edit on GitHub