---

Are you running a site in production? I'd love to hear your story, become a guest.
Copied URL with current time.
Smart Music Helps Musicians Practice More Efficiently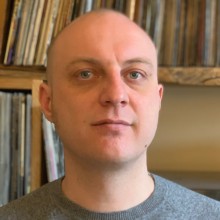 Julien Blanchard
In this episode of Running in Production, Julien Blanchard goes over building Smart Music which uses a combination of Rails, Phoenix and .NET Core. It has roughly half a million users and it's all hosted on AWS with EKS, ECS and Elastic Beanstalk. It's been up and running since 2016.
There's around 20 developers working on the project. We talked about managing git repos with a few apps, TDD, using GraphQL with Phoenix, contexts, multiple databases with Rails, InfluxDB, GitHub Actions and tons more.
Show Notes
Links
Shameless Plugs
Nick: Want to learn Docker? Join thousands of others in my Dive into Docker video course
Questions
Want to discuss this episode on Twitter? Tag @nickjanetakis or use #RunningInProduction
Feb 10, 2020
✏️ Edit on GitHub