---

Are you running a site in production? I'd love to hear your story, become a guest.
Copied URL with current time.
Get to Know Your Coworkers through Simple QA with This Slack App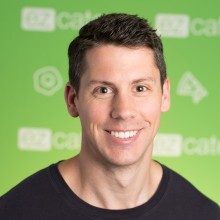 Adam Conrad
In this episode of Running in Production, Adam Conrad goes over building a Slack bot service with Phoenix and Elixir. It's hosted with Gigalixir for about $50 / month and has been up and running since mid 2018.
Adam talks about the wonderful Elixir community along with how Elixir helps him manage a bunch of concurrent tasks for his service. He also goes over a number of features that you get from using Gigalixir to host your Elixir projects.
Show Notes
Links
Shameless Plugs
Nick: Want to learn Docker? Join thousands of others in my Dive into Docker video course
Questions
Mar 09, 2020
✏️ Edit on GitHub