---

Are you running a site in production? I'd love to hear your story, become a guest.
Copied URL with current time.
Real Python Is One of the Largest Python Learning Platforms Around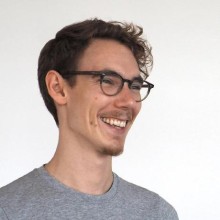 Dan Bader
In this episode of Running in Production, Dan Bader goes over how he built Real Python from scratch with Django which is a web framework written in Python. The site gets 4 million+ page views a month and it's hosted on Heroku which costs about $700 USD / month.
What's really cool about this project is Dan coded the site himself and his deploy process is very by the books which includes performing 1 person code reviews which I found to be great. We covered a lot of ground in this episode! Spoiler alert: he's using the built-in Django admin.
Show Notes
Links
Shameless Plugs
Nick: Want to learn Docker? Join thousands of others in my Dive into Docker video course
Questions
Dec 02, 2019
✏️ Edit on GitHub